Zinzan Brooke
One of the best known Number 8s in rugby history, Zinzan Brooke is now a respected TV pundit, commentating and providing studio analysis on the sport around the world.
Biography
Zinzan Brooke is one of the greatest number 8's of all time and currently a well-known TV pundit, commentating and providing studio analysis on rugby globally.
Zinzan played 58 tests for New Zealand, and 42 non-international matches for the All Blacks, captained Auckland Blues to Super 12 championships in 1996 and 1997 and was an influential figure in Auckland's dominance in the National Provincial Championship during the late 1980s and 1990s.
He scored 17 tries in test matches, then a world record for a forward. Zinzan also played for New Zealand Māori.
Career Statistics:
Rugby World Cup campaigns: Three (1987, 1991, 1995)
Rugby World Cup record: Winner 1987
International appearances: 58
International points: 89
After retiring from the international scene in 1997, Zinzan moved to England to play for Harlequins, and later coach them. During the 2002/03 season he played for Coventry in National Division One.
He now plays amateur rugby union for Windsor Rugby Club. While back in New Zealand for the 2011 Rugby World Cup, Zinzan was inducted into the TVNZ 'This Is Your Life' wall of fame.
Zinzan works for a number of TV and radio stations across the world, covering a number of rugby tournaments and providing expert opinion and match analysis.
He is also an excellent motivational and after-dinner speaker.
@ZinzanBrooke8
Media Work
Radio
BBC Radio
TalkSPORT
Television
OSN
BelnSport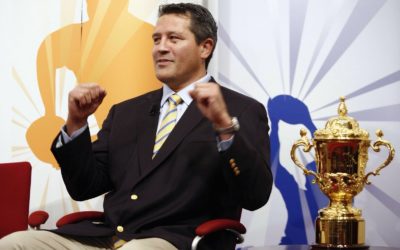 Former Rugby World Cup winners Mike Tindall MBE and Zinzan Brooke took to the stage to speak at an annual dinner in Newcastle hosted by Jill Douglas. They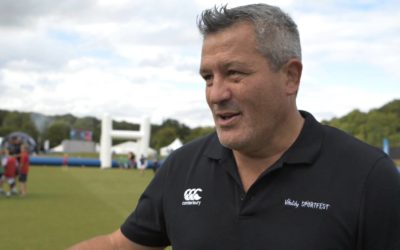 The All Black rugby legend Zinzan Brooke will appear on this week's episode of A Question of Sport.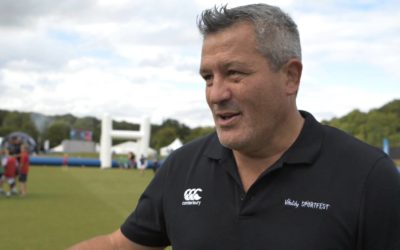 The former All Black Number 8 Zinzan Brooke is to preview the Lions tour of New Zealand for Betsafe.